Stephanie's Wedding Gown Preservation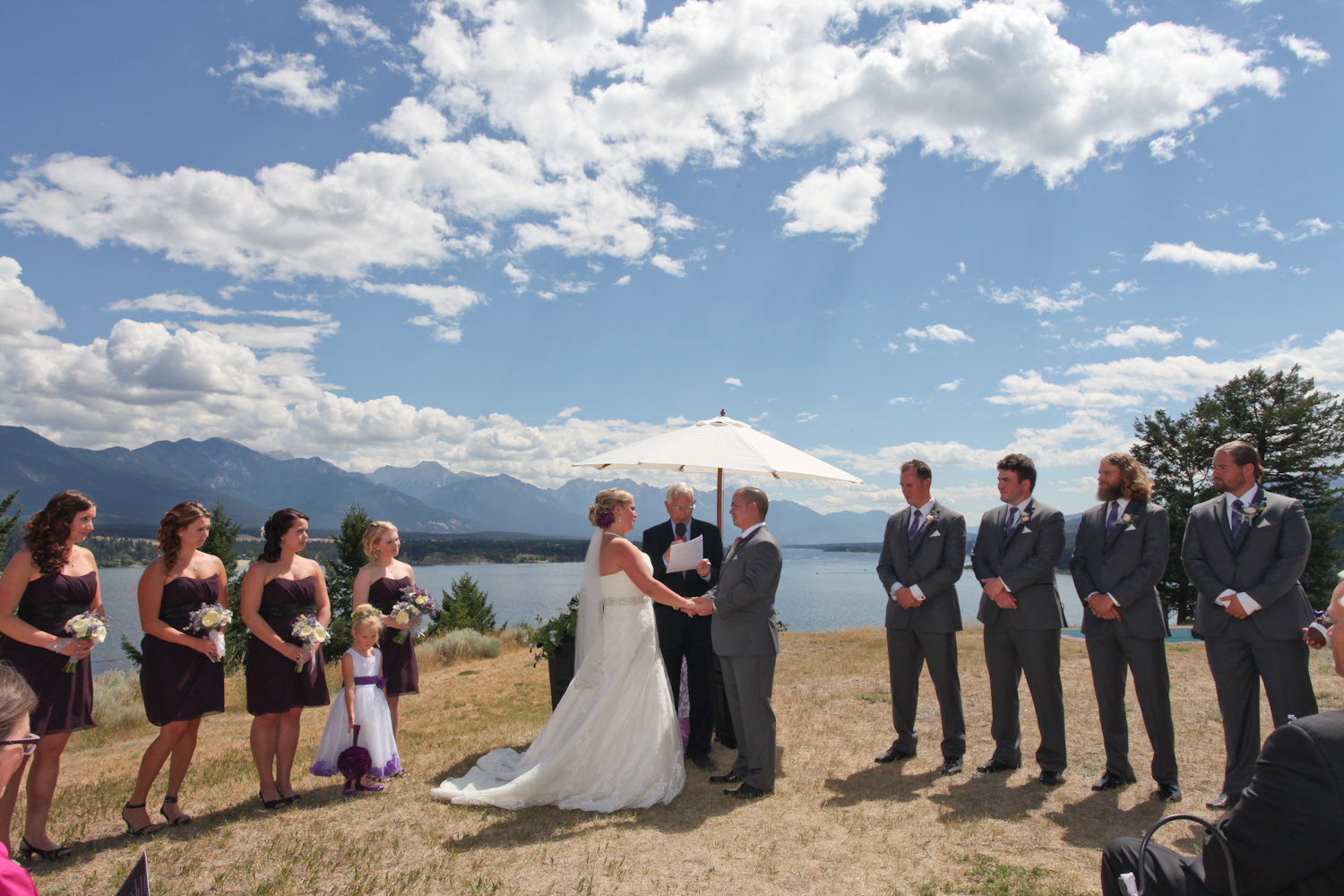 Bride Stephanie and her husband were married at a private property overlooking the absolutely breathtaking Lake Windermere in Invermere, British Columbia. They met in Invermere 5 years before their wedding, so the location truly has a special meaning for them. Read more about her wedding and fabulous gown preservation experience with Drycleaning by Dave in Alberta, Canada below!
We got married on July 26, 2014 in Invermere, British Columbia.  Our ceremony was at a private property with incredible views of Lake Windermere and our reception was at Copper Point Resort.  Invermere has a special place in our hearts because that's where we met 5 years ago.  Over the years, we've created so many memories from all of the times we spent on the lake and at the ski hill, so it made perfect sense to become husband and wife there as well!
When did you know that your wedding gown was "the one"?
I actually ended up buying two gowns, which my family will still not let me live down!  I bought my first one at a Henry Roth trunk show in Calgary, but it never felt like "the one".  A week later, my mom and I took a trip to NYC and decided to drop by….continue reading.