Destination Wedding Care & Travel Tips
Worried about your destination Wedding and the care and transportation of your Wedding Gown?
With one of our Wedding Gown Specialists we are here to help you put your mind at ease when we provide you with knowledgeable information and help with the packaging and caring of your Wedding Gown prior to your destination wedding.
There are special tips and advice we can provide you with to ensure that your gown will be ready on your special day when you arrive at your destination.
Some airlines allow you to place your gown in the pilots closet while other airlines want you to check your gown with your luggage. You can just imagine the stress you will encounter if you land at your destination and your gown has been misplaced during your flight. We recommend that you take your wedding gown with you as carry on which means that in order to limit the creases and wrinkles your gown while encounter while in the overhead bins, we will help you package and care for your gown prior to your flight.
After your wedding you may encounter sand, lava rock, grass stains or salt water residue on the hem of your Wedding Gown, Don't stress and please don't try and treat your gown with any chemicals or soap. With over 40 years of experience in the Wedding Gown industry our trained and professional Wedding Gown Specialists have the knowledge and technique to properly treat your gown and restore it to its like new condition.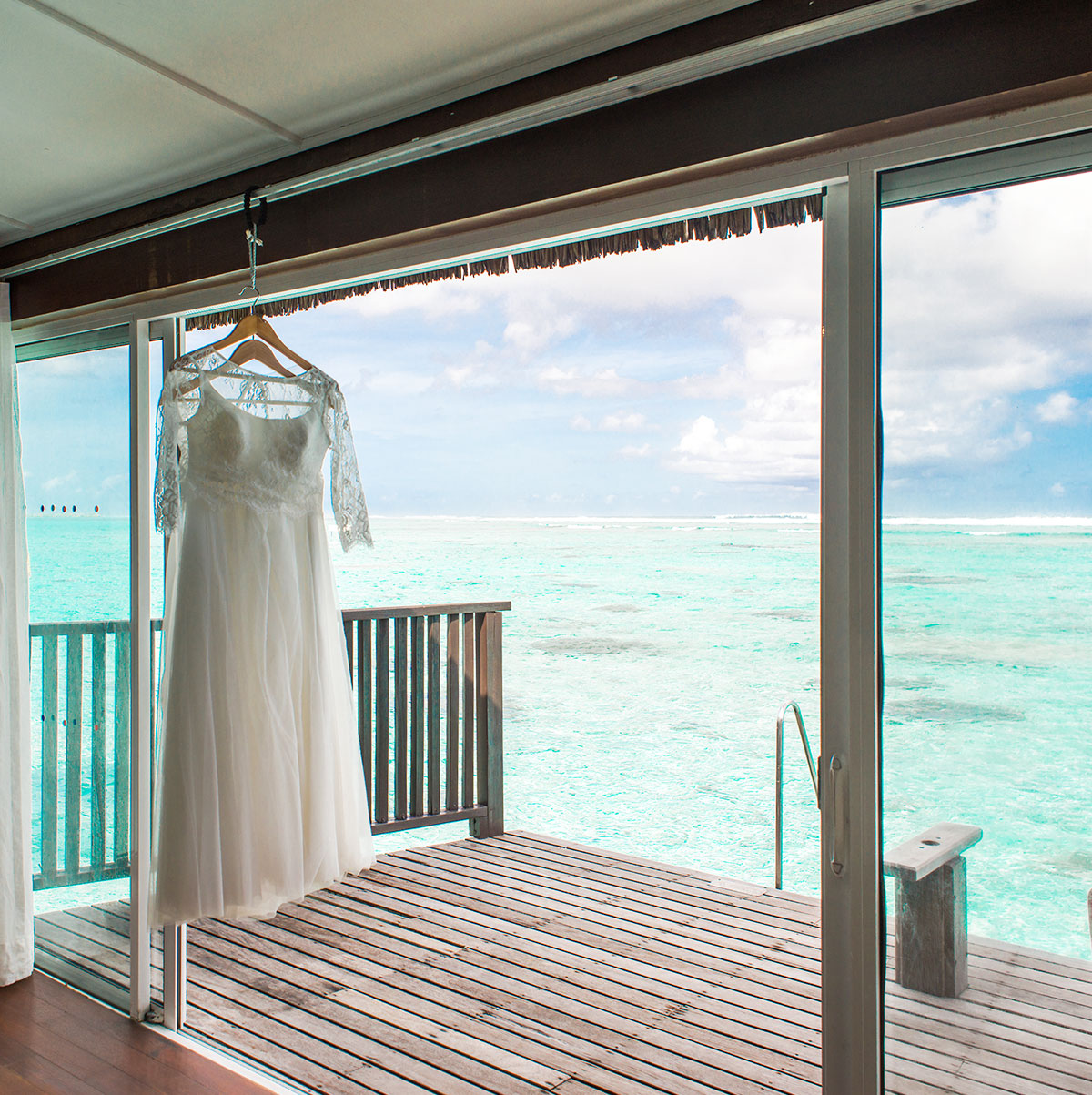 Your special day should be as stress free as possibly and all of us at Drycleaning By Dave want to provide you with the care and information that you deserve to allow you to enjoy your Wedding Day to the fullest. Please contact Candice Barker directly at 403-399-8441 for more information for the care and protection of your Wedding Gown before and after your Wedding.
To schedule a service, ask us questions or share your concerns, get in touch today!