Kimberly's Wedding Gown Cleaning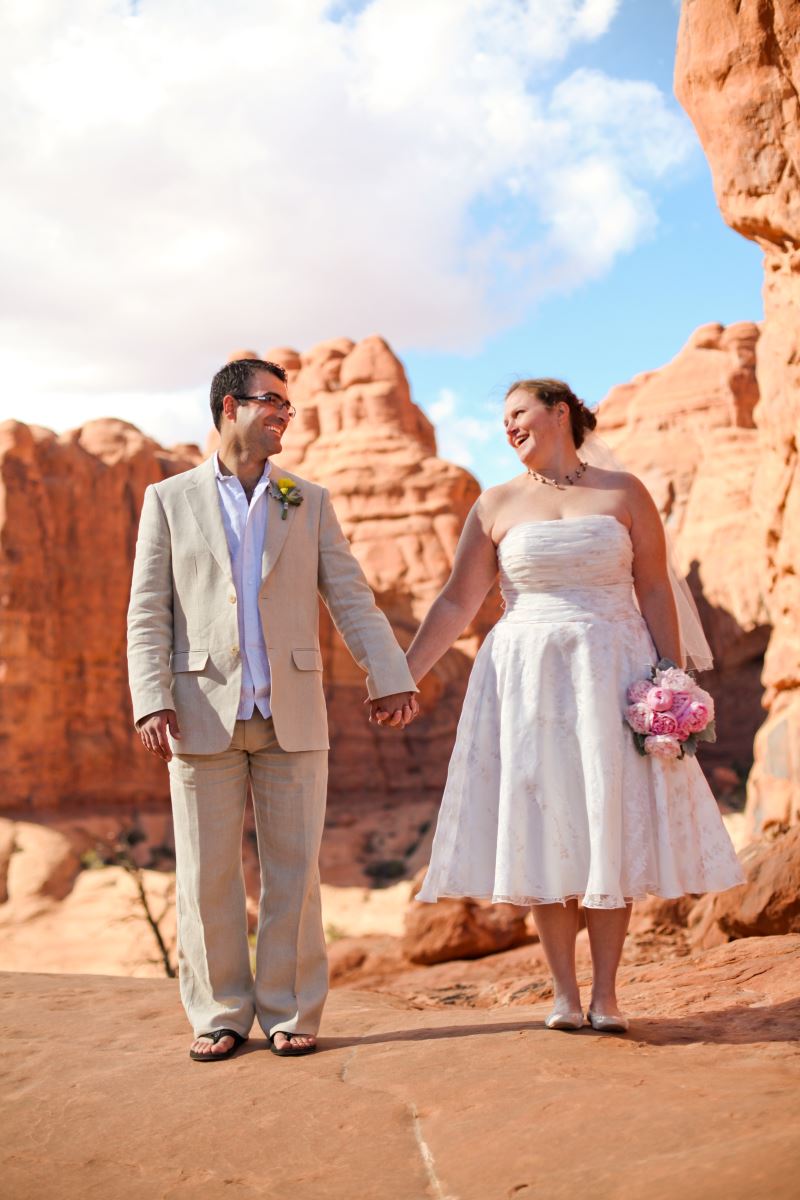 Bride Kimberly had her destination elopement in the Moab Desert in Utah and planned it all in just two weeks! Read more about her wedding in our Q&A below.
When was your wedding and where did it take place?
We got married on April 3, 2014 at the Double Arch in the Arches National Park in Moab, Utah.
How long did it take you to plan your wedding?
Believe it or not, we planned the entire wedding in two weeks (you read that correctly!).  We eloped and did not tell anyone–not even our friends who ended up being our witnesses!  We sprung the news on them on April Fools Day 🙂
When did you know that your gown was "the one"?